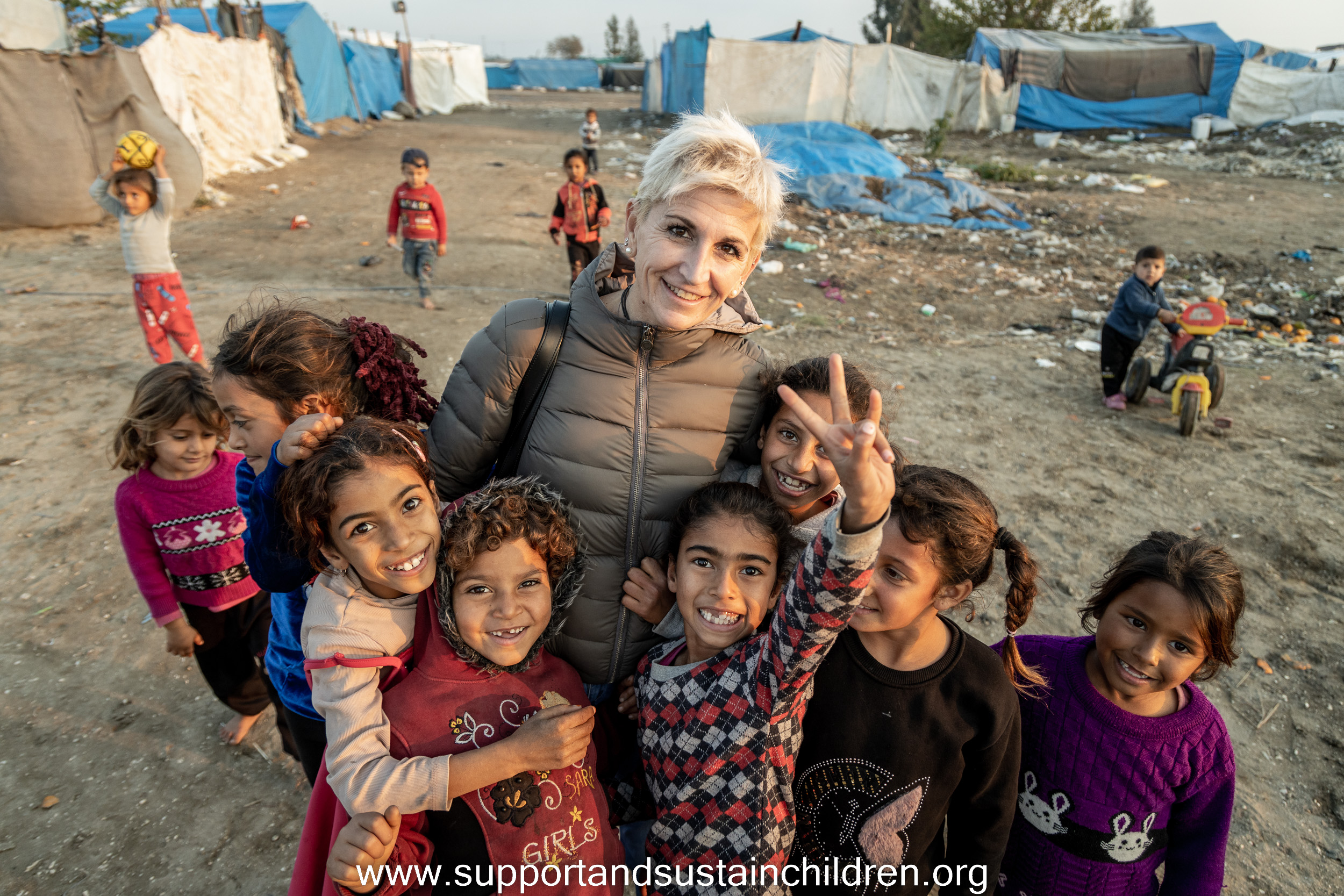 December 2022 mission
December's mission marks a new beginning, a watershed.
From the summer to the present, there have been changes at the camp and some big little things to get right in the relationships with the camp liaisons and teachers.
The liaisons will work better, the teachers have changed. The school enlarged in number of children and in size.
In general, what my friends Paolo Messina, Dr. Anna Menghini, Pietro Politi and Fabio Geda and I set out to do, we did. Waiting for us upon arrival was our local translator Yahya, by now a dear friend.
It was an immense joy to find all the children and families we left behind last time. We distributed all the vouchers that will cover the needs until our next trip. We checked the activities of the new school and carried out medical activities for three whole days.Nonstop and without distinction. Severe cases were supported financially to go to a specialist.
It was cold and very cold.
We managed to deliver the blankets we promised to distribute for the camp in Syria although unfortunately we could not cross the border due to security issues. However, we have the great good fortune to have built a network of collaborators in whom we have great confidence and it allows us to get where we cannot.
On the border we met the doctor and it is indeed an immense pleasure to see that the activities of the clinic (recently renovated at our expense thanks to the contribution of our supporters) started in early December. Since then, our on-site doctor has been visiting about 50 children a day.
Those very days were marked by Sajeda, a severely malnourished child.
We fortunately succeeded in having her admitted to a day hospital, despite the hospital's initial refusal because she and her mother have no identity, being refugees. The costs will be borne by us, thanks to a wonderful relay of real-time solidarity.
We are a really close-knit team and this allows us to do a lot, just a glance is enough to understand each other on the fly. The weariness of one becomes the strength of the other, we support each other and often a few laughs make the trip a bonding experience more than a thousand other things.