About
We are an independent and non-profit Italian association. We do what we can to make the world a better place, helping the last of the last and working to bring dignity and hope to places where pain and decay seem to prevail. As our name suggests, Support and Sustain Children, we are above all interested in the present and future of girls and boys, of pre-adolescents and adolescents who have been denied the opportunity to grow in a dignified way.
We like to think we're fixing the world one child at a time. We like to finish what we start. We like to build deep relationships with people and make them protagonists of their rebirth. Our main mission is to bring concrete support to Syrian refugees and displaced persons in Turkey. We first cut our teeth in Jordan, Iraq, Greece, the Balkans, Romania and elsewhere. We are not professional cooperators, we act for free in our free time by networking enthusiasm and skills.
We personally and scrupulously follow each of our projects. Arianna Martini, president and project manager, leaves every month to reach the beneficiaries of the aid, check the network of local collaborators and check that the resources are well invested. Our activities are fully funded from below or through private and spontaneous donations or through tenders: for this we need everyone's help, both financially and in terms of contacts and skills. Each invested asset is meticulously tracked and accounted for.
We see the world as a home to take care of. And men and women, children and the elderly, wherever they are, whatever culture they belong to, a community to belong to.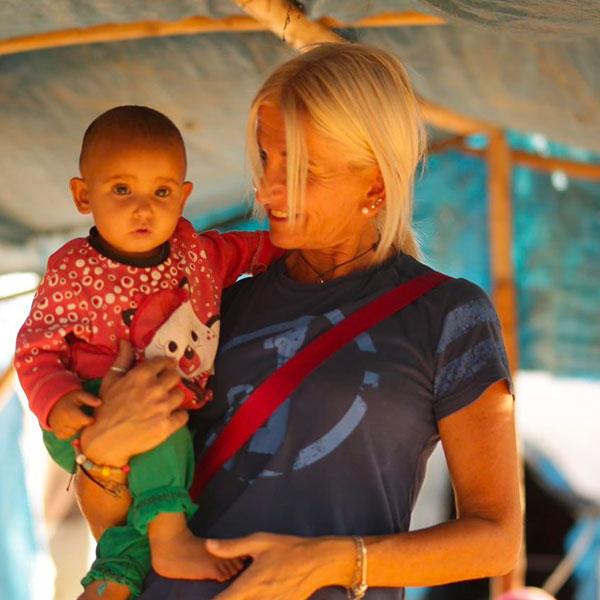 Arianna, president, arms and eyes of Support and Sustain Children.
Woman, mother and partner, worker and dreamer. In the world I have always looked for poetry. Then I met the eyes and hands of the children who were victims of the war and I realized that my restlessness had found its way to her. To help these children more concretely, a group of friends and I founded Support and Sustain Children. I am the most exposed person because I am the one who leaves every month to reach the camp and check that everything works, but I have a special team of women and men next to them who spend themselves silently, animated by the desire to do their part. And to do it best.
Barbara, vice president and administration of Support and Sustain Children
I started this adventure with Arianna, at the beginning it was a force that pushed me to look beyond what was my family and my work to try not to close my eyes in the face of the immense tragedy that occurs at the gates of 'Europe. Since then, the desire to remain involved, according to my time possibilities, in this sharing of interests with the Group that has been forming has grown.
This involves giving up free time but what I get in return is deeper and greater than any sacrifice on my part and the people around me.
Luca, storyteller and social manager for Support and Sustain Children.
It was the terrible consequences of the war in Syria that brought me closer to SSCh.
Among the many associations I chose them because I was able to see how they were really present on the field. I became a supporter and subsequently the opportunity arose to also become part of the group as a volunteer who makes available part of his time to carry on the work behind a humanitarian organization. And for me it was an honor!
I take care of communication on social networks.
Maruska, website and gadget management
I live in a small mountain village in the province of Bergamo and I am very attached to the land where I grew up and work as a full time employee for an internet provider.
I have been part of SSch since its inception. When I look into the eyes of those children we help it hurts me that they are defenseless, that even their parents, if they are lucky enough to still have them, cannot provide for their basic needs and my constant desire is to want to help those parents to to feel less helpless in the face of this drama, because 'in the end it could have been us in their place.
Margherita, accounting for Support and Sustain Children.
I have been friends with Arianna for many years and have been in her association since her birth.
I was struck by her going in first person to help in areas where no one or a few others intervene, her direct contact with people, often children, women and the elderly.
Those who leave bring us stories, photos of faces and eyes that we too gradually learn to recognize from home. No person and especially no child should experience what they are experiencing and I try to make my contribution.
Anna, doctor of Support and Sustain Children.
I am a young doctor from Bergamo.
After graduation, five years ago, I enrolled in a Master in Tropical Medicine and International Health Cooperation: since then I have always alternated my work here, in Italy, with missions in developing countries, combining my profession with the great love for travel and humanitarian aid.
Paolo, photographer for Support and Sustain Children
It all started during my military service in Italy.
I have always traveled with a disposable in my pocket to keep the memory of the great Alpine views, the faces of my companions and the experience I shared with them.
The photographic career then began in London working in photographic studios, local newspapers, printing workshops. I see photography as an art form, the personal expression of a perception, the recording of a fraction of time and space of the world around us captured and immortalized forever.
Simone, administration for Support and Sustain Children.
I have known Arianna for several years, since we were colleagues in the same company, long before SSCh was conceived.
Seeing the effort and commitment it took to help human beings who would have had no hope and seeing that an undertaking that anyone would have considered a fight against windmills was indeed a possible undertaking, I realized that I could stop. feeling helpless looking at these children, women, elderly people, men, thrown into a nightmare where daily survival becomes the only reason for living.
Luca, operative for Support and Sustain Children.
I am a practical and concrete man, gifted with a critical and inventive spirit.
I am also Arianna's husband and I feel this journey as a sharing and an important part in our couple.
My support is the important one of leaving with my wife and helping her in the management of humanitarian missions.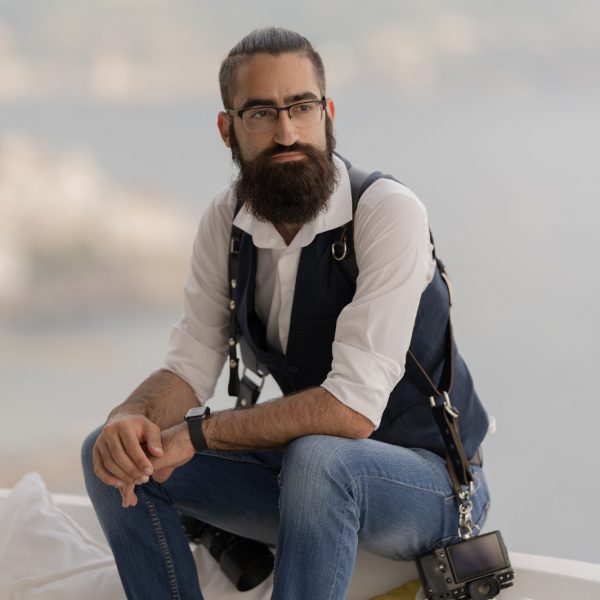 Pietro, photographer for Support and Sustain Children.
If there is something I love it is emotions and telling them. My name is Pietro, I live in Reggio Calabria and I am a photographer. I started shooting for fun and slowly then it became a job, confronting myself with event photography but with an eye towards emotions. In 2017 I realized that this was no longer enough for me: I needed to tell life, so I started a portraiture research that took me to a refugee camp in Greece and from there I understood that this was a path I had to follow. I have found my way of trying to make the world a better place. During this research I met SSCH and after getting to know their projects and Arianna I decided that their story and what they do really deserved to be known. And having fully experienced the July 2022 mission with them confirmed everything.