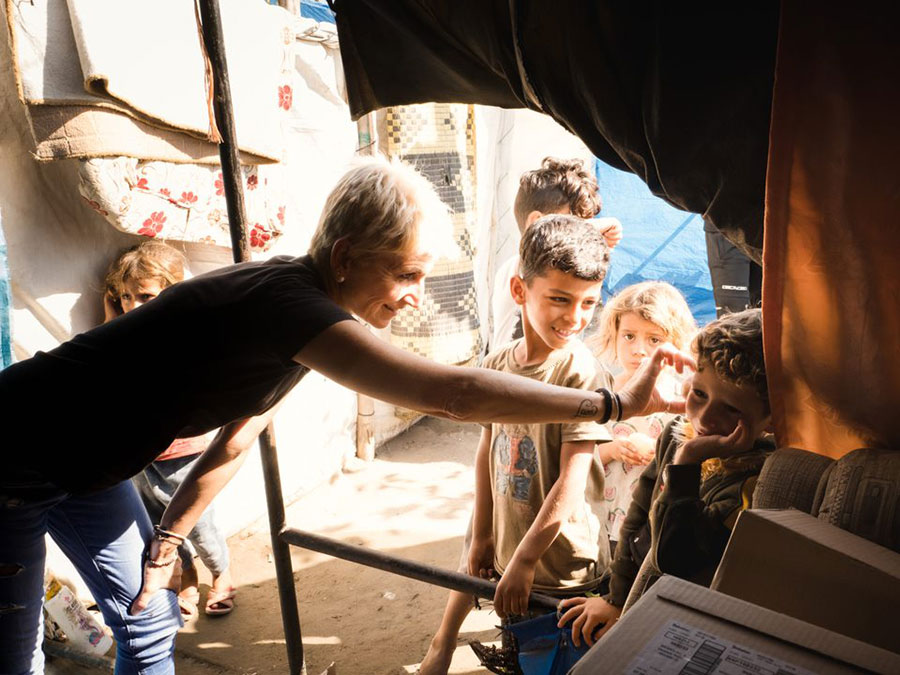 October 2022 mission
Breakthrough mission in October.
New balances were created at the camp, new synergies and some were weakened.
Nothing serious, the important thing is to remain steadfast when everything seems to be slipping out of your hands.
We have always focused on building community and giving it awareness and hope. They are tools to face the uncertain tomorrow. To children above all.
But also to all those adults who have been taught by life only to survive, no matter what the cost.
Distributions of food baskets , of baby food such as powdered milk, supports to orphans and fragile families, care for the sick, well checks, school tent activities, listening, sharing and closeness have been, as always, the focus of our work in that immense expanse of tents and rags that is the spontaneous camp we support.
Then we moved to Syria and visited the small pediatric clinic that from November will see us involved in its sustenance; we will take charge of everything. From the facility, to the medical staff, to the drugs. Everything, and everything has a cost.
We went to see the situation in the area outside Aleppo, and what our eyes have seen is again and again an unprecedented humanitarian catastrophe.
Syria is an expanse of tents and infrastructure and services are completely absent.
We are trying to see if it will be possible to open a project in an uncovered refugee camp, that is, where, currently, no one is operating.
We firmly believe that we will be able to follow it up in person in the same ways we have done so far, and this scares us but also makes us proud because thoughtful choices about projects and collaborators have brought us awareness and authority.